G. A. Sheidt guilloche enamel cigarette & match safe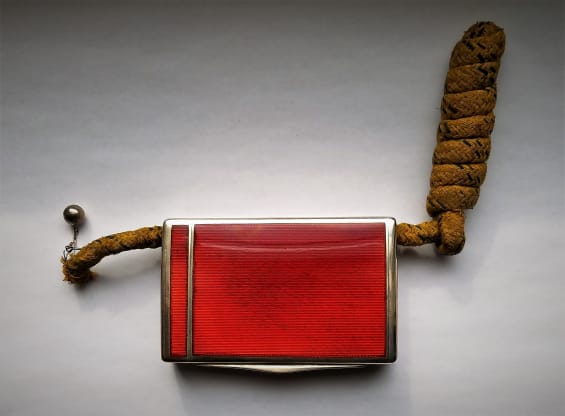 Title: GAS Guilloche enamel cigarette & match safe Material: Enamel & 900 silver Maker: Georg Anton Scheidt, Vienna, Austria, c.1900 Condition: Excellent condition Notes: A beautiful deep red guilloche enamel with original taper cord for lighting pipes and cigars. Scheidt often worked with Koloman Moser and the other Jugenstil artists. Jugendstil (which means "youth style") started in the 1890s and ended after WWI.
Measurements:
3 1/2" x 2 1/2"
Material:
Guilloche enamel & 900 silver
For inquiries, please send an email to nshapir1@nycap.rr.com and include the ID listed above, or call me at (518) 436-9522.