Match Safe Vesta Figural Cork for Bollinger Reg. Design 1878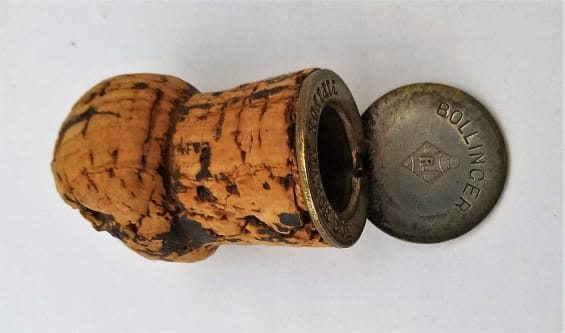 Maker: Unknown Condition: Excellent Notes: A vesta or match safe in the shape of cork for Bolliger champagne with a registered design for 1878. On the bezel it reads, PIPIFOX MATCH BOX.
Measurements:
1 3/4" long x 1" diameter
For inquiries, please send an email to nshapir1@nycap.rr.com and include the ID listed above, or call me at (518) 436-9522.